Industry-Led Expertise
Tech Lancaster was formed as an industry-led training and skills organisation to ensure that we deliver training that is at the cutting edge of industry needs so that our participants can hit the ground running in new job roles.
We do this by working closely alongside companies within the ElecTech sector who help us understand their workforce skill needs and we then devise appropriate programmes of training accordingly. Our team at Tech Lancaster also consists of technologists and engineers working at the cutting edge of technology development, so we have an expert understanding of the latest skills and know-how.
Below are some of the companies who have already collaborated with Tech Lancaster to help deliver our UK leading "bootcamp" format skills Programmes.
Industry Consortia

Our purpose is to satisfy our customers' Positioning, Navigation and Timing requirements which we accomplish by providing expertise, products, and bespoke solutions. GNSS is a critical component of modern economic, social, and industrial life and this importance of service availability, accuracy and integrity is crucial to the success of our customers. At Forsberg, we pride ourselves on delivering the solutions to ensure that these challenges are overcome through innovation and collaboration.
Our product portfolio ranges from complete GNSS systems, OEM receiver circuit boards and antennas to highly specialised solutions such as inertial navigation systems, GPS anti-jam technology and analysis software. Through our engineering team we provide system design by harnessing our electronic, mechanical and software expertise that has benefitted from   working across a wide range of markets and applications. Our customers come from diverse markets including automotive, defence, logistics, marine, survey and telecommunications meaning we regularly face new and unique challenges, but our cross-market experience ensures that we can provide a well-rounded, appropriate solution. Forsberg has provided PNT solutions for applications including race cars, aircraft, military vehicles, ships, survey vessels, locomotives, and rubber tyre gantry cranes.
We are ISO 9001:2015 certified for Quality Management, IPC standards and were recently awarded Investors in People accreditation, recognising the principles and practices we have in place to improve productivity through upskilling and investment in our team
Industry Consortia

Like Technologies' team of highly-skilled software and electronic engineers partners with leaders in industry, to solve strategic challenges. Our expert knowledge empowers our clients to keep the country's lights switched on and the wheels of industry turning.
Established in 2006, Like Technologies has grown to become a specialist national provider of bespoke hardware and software solutions. We are based in Halton, near Lancaster, where our expanding workforce now provides skilled employment for local people in the North West.
Our team works in industries reliant upon control systems, solving problems associated with specialist plant equipment and infrastructure. Global businesses such as EDF and Thales, in the nuclear and power generation sectors, rely on Like Technologies to provide unique solutions while maintaining high security and safety standards. We are proud to be their trusted partner for custom test solutions, control systems software development, system design, industrial electronic repair and refurbishment and ageing and obsolescence management.
Our cutting-edge designs, products and expert services are designed in compliance with customer specifications and industry standards. This ensures seamless integration into existing systems, meaning that everything continues to run smoothly – which is vital when you're powering the nation!
In 2018, Like Computing was created as a new arm to our business. Our expertise in highly secure systems and environments allows local businesses to benefit from unrivalled support for their IT systems.  We specialise in cyber security consultancy services and hold Cyber Essentials Verified Partner status.
Believing that quality is key, we invest heavily in training, focusing on continual improvement, high environmental standards and an innovative and inclusive culture. We are certified in quality standards ISO 9001:2015, ISO 14001 and ISO 18001, while currently in the process of gaining ISO 45001 accreditation.
Industry Consortia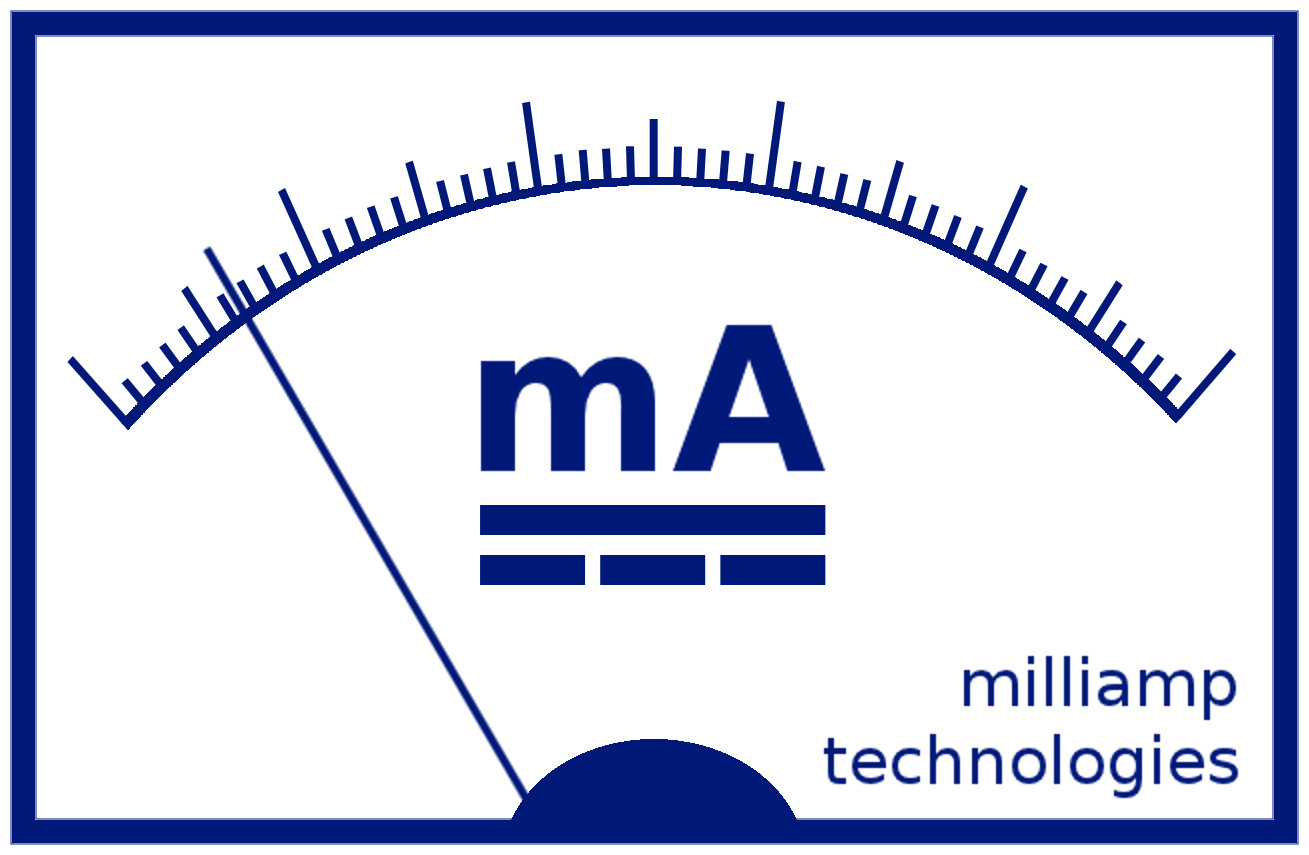 Milliamp is an electronics contract design and manufacturer working on the latest technology for a wide range of customer projects. From bespoke design of one-off equipment for extreme hi-reliability industrial environments such as aerospace, oil, gas and nuclear, to price sensitive mass produced consumer electronics. Working in contract design allows us to keep our tech skills at the cutting edge of technology as you never know what exciting project is waiting around the corner.
Alongside our contract design activities we develop our own products in the areas of IoT and renewable technologies. Our sister company Purple Renewables is a specialist renewables developer leveraging Milliamp's technical skills to enable them to complete the most challenging of projects, including with prestigious clients such as Aviva plc.
Industry Consortia

NHT electronics CEM & Design services have been providing integrated electronic design and manufacturing services for more than 37 years to a wide range of industries encompassing Industrial Control, Machine Controls, Drives, Automotive, Medical and the Lighting sectors.
NHT offer a full range of complimenting electronic services all under one roof and our services include everything from electronics design consultancy through to PCB assembly services and full turnkey manufacture and test solutions.
Beginning with the initial product specification & design, rapid prototypes and assembly, through to the end-user configuration, NHT works in partnership with customers to ensure cost-effective solutions of the highest quality in the fastest time to provide end to end solutions.
Annual sales are approaching £5 Million and with 60+ employees NHT are the largest electronics employer in the region and operate two manufacturing sites that span in excess of 28,000 sq ft with large warehousing facilities to accommodate over £2 million of raw stock and finished goods held for clients
In addition to the traditional through hole solder practises NHT operate 4 surface mount lines with a mix of hot air and vapour phase reflow capability, SMT products are Automatically Optically Inspected, and we can provide conformal coating either, dipped, sprayed or robotically placed and have the ability to build test fixtures to enable full in-circuit testing where required or follow existing customer protocol test regimes
Quality and service are key to NHT's continued success. We currently hold ISO 9001: 2015 and work in accordance with IPC-A-610 soldering standards . We are a very flexible manufacturing company working hard to ensure that our service continues to adequately meet the needs of our customers.
Industry Consortia
DEVELOPING TECHNOLOGIES FOR THE AQUACULTURE & OFFSHORE INDUSTRIES
OTAQ is a highly innovative, world class, marine technology group focused on aquaculture, offshore energy and oceanographic industries.
We have 42 employees in 4 worldwide locations; Lancaster, Aberdeen and Ulverston in the UK and Puerto Montt in Chile. We develop and continuously improve our products using our team of specialist mechanical, electronic and software engineers with a wealth of combined experience in developing underwater technologies.
Our engineers create solutions that optimise underwater operations across the world and develop technologies to support the future of sustainable food production.
Our knowledge, experience and expertise allows us to deliver a range of pioneering products that meet the unique and evolving demands of modern fisheries and offshore projects.
Empowered by OTAQ, aquaculture, the world's fastest growing food sector, is securing nutrition for the planet's population through increased and sustainable production.
Innovation, experience and quality are the values at the heart of everything we do and have earned us the trust of our customers across the globe.
All OTAQ products are designed, developed, manufactured, and tested in house to the very highest standards. We aim to remain at the forefront of marine technology and consistently deliver quality, innovative products. We look forward to launching some new innovations in 2020 and expanding the OTAQ team to enable us to support the strategy to grow turnover to £50m by 2025!
Industry Consortia

Our story began in 2002. Digital wireless video transmission devices were the preserve of large media organisations, and seeing a gap in the market, Rinicom created one of smallest wireless video transmission devices in the world from its Southampton headquarters. It quickly found a strong customer base with law enforcement and the military.
Upon moving headquarters to Lancaster, Rinicom expanded its technological focus onto machine learning and video analytics, whilst continuing the excellence of its digital radios.
Fast forward to today and Rinicom designs and manufactures world-beating systems for the critical protection of national infrastructure and military. Products such as our best in class optic drone detection system protects military bases, airports, and prisons around the world. Our state of the art software defined radio provides secure, reliable and future proof communications to customers that trust in Rinicom's expertise, attention to quality and design excellence. Our drive and ambition has taken us beyond civilian infrastructure and the military to the maritime market. With our latest AI based video analytics systems, we are powering the operations of a new generation
of massive,  ocean going vessels working with renewables. Rinicom's products are literally saving lives and money in todays ever changing world.
Our drive and ambition is taking us still further, expanding our reach into machine learning and advanced analytics. Our commitment to our customers and beyond is relentless.