Welcome to Tech Lancaster and our new website !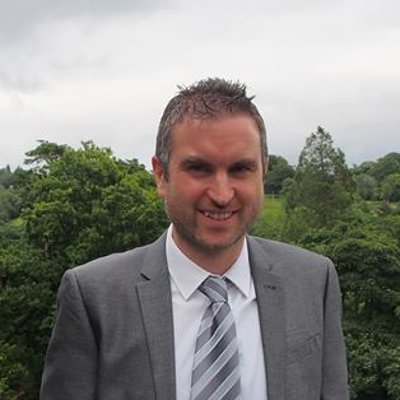 Hello and welcome to the first Tech Lancaster blog post! I'm Rich, one of the founding members of Tech Lancaster, and I run a local electronics design consultancy, Milliamp Technologies. In this first article I want to explain a bit about this project, why we are doing it and the industry consortium that supports Tech Lancaster.
The electronics sector designs and manufactures electronic products that can end up in everything from eBay gadgets to power stations and fish farms! This involves a number of technical activities, from PCB design (ECAD) and electronic circuit design work, to operating high tech automated production lines, complemented by precision hand assembly of some technology products when required. We do all this across a number of businesses in the Lancaster area – including the industry consortium supporting our activities – Forsberg Services, Like Technologies, Milliamp Technologies, NHT Electronics (aka Northern Hi-Tec), OTAQ and Rinicom !
Why are we doing this? Around 12 months ago, myself and a number of colleagues the local companies above were sat in a Lancaster City Council run Skills Forum at Lancaster and Morecambe college and it became clear we all had a common problem: a shortage of skilled people with the specialist skills the electronics sector needs!
We also realised that many people didn't know or understand what we actually do, so we decided to work together to try and solve this. So I put together an application to the UK Government Fast Track Fund to try and see if it could help with the support of a number of local businesses! And we won! We even got a mention in Computer Weekly! This has created a collaborative outreach and training organisation "Tech Lancaster" to help local people learn more about our electronics industry, potential job roles, local electronics businesses and learn the skills to work within them.
When considering a new career or career change, the electronics sector is often overlooked. Many people think the sector is manufacturing rather than digital, when actually its both! Some think that jobs in our sector are very complicated or activities that are done outside the UK. Neither of these are true as this industry is alive and well and very busy in the UK, especially in Lancaster, creating well paid, secure and interesting jobs! Throughout Covid19 it has been business as usual for most of us – keeping food on the table, the emergency services in action and helping keep the lights on!
We do however need our workforce to have industry specific skills (sometimes quite niche!), and these skills often have to be learned on the job. As an industry led organisation we are running a training programme in Lancaster and Morecambe, the first of its kind in the UK, helping people of all ages learn electronics skills to make them "work ready" for our sector. The programme runs from January to March 2021 and involves both online and (Covid safe) workshop training. At the end of the programme, if you complete it, you will receive industry recognised certification and will be interviewed by one of the consortium members.
And all this is FREE as DCMS UK Government, Greater Manchester Combined Authority and Lancashire County Council have kindly supported us in our activities to cover the cost of training a first cohort.
We are in particular looking for people to come and join our industry who have a practical or technical aptitude at any level. All we ask for is enthusiasm and a willingness to learn. We are prioritising applications from ex-military candidates (from any background), recent graduates still looking for work and career changers/returners.
Both myself and all the other industry supporters of Tech Lancaster really hope we can help create some real positive change locally in these difficult times, so please if you are thinking about a change come join us! We hope to see you soon!