What is the difference between Electrical and Electronic Engineering?
If you are considering a career in the technology sector, you may wonder what the difference is between electrical and electronic engineering. Here at Tech Lancaster, we specialise in electronics training and have put together a guide to help you understand this very important question.
The differences between the two industries can be a little blurred sometimes. However, electrical engineering generally focuses on large scale production and the distribution of electrical power, its uses and applications.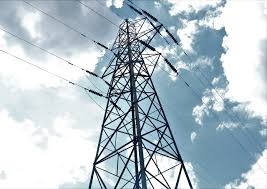 This may include include running the National Grid, wind turbines, air conditioning and lighting in an office block, or large motors powering a factory.
Electronic engineering differs because it is centred around work on much smaller electronic circuits, such as those found in everyday technology such as mobile phones, dishwashers or even life support machines.
Electronic circuits possess a decision making capability, known as processing, whereas electric circuits usually don't as they just supply and route power.
What do electrical and electronics engineers do?
Both electrical and electronics engineers use engineering techniques, similar scientific principles, design software and equipment to carry out tasks but their duties can be very different. Both roles are hugely rewarding and collaborative, involving working with other engineers, often across the world, on existing products and exciting future project. Below, we will look at the typical duties of these two engineering professions.
Electrical Engineer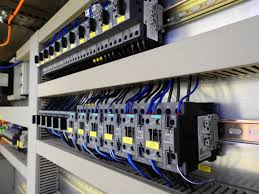 This role involves the design, development, testing and supervision of the integration of electrical equipment, for example, electric motors, power generation equipment, and power systems for cars, trains and aircraft. They may also connect power systems together such as wind turbines to the power grid and make sure they work together properly. They often work with "big" stuff.
Duties can include:
Applying expert knowledge of electricity and materials
Designing new ways of using electrical power for systems development and improvement, including managing power in those systems.
Developing construction and installation standards and specifications by performing detailed calculations
Evaluating and directing the manufacture, installation and testing of electrical equipment, systems, products, components and applications
Ensuring electrical products meet specifications and industry regulations
Acting on customer problems or complaints, providing evaluation and solutions
Liaising with project managers to ensure timely and satisfactory completion of projects
Electronics Engineer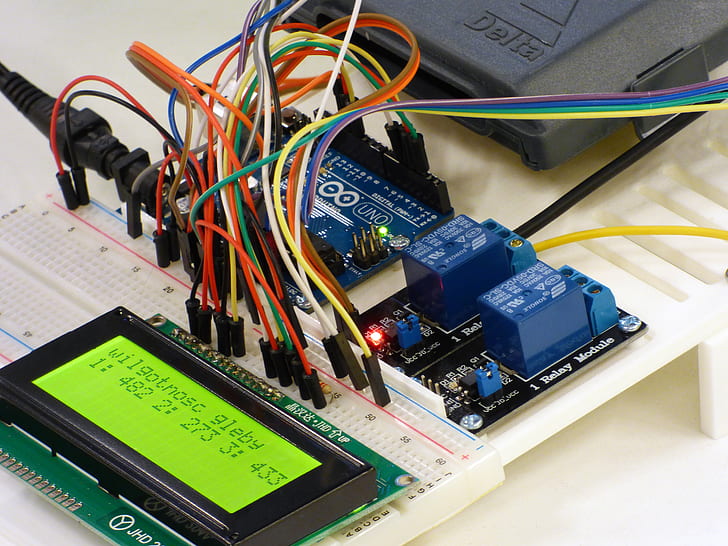 This role involves the design and development of electronic equipment, such as computer hardware, gadgets, monitoring & control systems, scientific instruments, broadcast and communications systems and GPS devices. They often work with "smaller" stuff, however these smaller bits of technology can be used to control larger systems, including electrical systems. For example a circuit board controlling the motor in an electric vehicle when the driver presses the accelerator pedal.
Duties can include:
Designing electronic circuits, software, products, or systems for commercial, industrial, medical, military uses – for example the circuits that operate and measure radar and sonar systems
Turning electronic circuit schematics into printed circuit boards using CAD tools.
Designing equipment and systems to control and monitor processes, pressures, temperatures etc. using sensors.
Analysing customer needs and requirements, capacity and cost for development
Developing build and testing procedures for manufacturers of electronic equipment and components
Making design recommendations and modifications after evaluating systems
Evaluating and recommending electronic systems equipment modification.
Analysis of electronic equipment, instruments, and systems to ensure compliance with safety standards and regulations
Improving the technical performance of parts and systems by planning and developing applications and modifications
Helping program software onto electronics systems, including sometimes writing the software itself.
How to become an electrical or electronics engineer
There are various routes to becoming an electrical or electronics engineer in the United Kingdom. These include university degrees, college courses, apprenticeships and working towards the role over time. It is possible to eventually become a Chartered Engineer (CEng) which is an internationally recognised qualification considered equivalent to a doctor or barrister in many countries – and you can even sign passports !
But it all has to start somewhere, and Tech Lancaster could be the start of this journey if you considering a new career in this area as an entry level role could be a perfect start. For further information on how to begin a career in the technology sector, contact us with more questions or you can also visit the National Career Service's informative pages on becoming an electrical engineer or an electronics engineer and websites such as the Electronics Skills Foundation
Tech Lancaster can help you to start or further a career in the electronics sector by providing free-to-access technical training. Our course will build on your existing knowledge and provide you with the confidence to succeed in the job market. Why not find out more about our Electronics Skills Programme, to discover if it's the perfect opportunity for you?