Our Electronic Skills Bootcamps
What is a Skills Bootcamp?
Our 12 week intensive "bootcamp" format programmes combine online learning modules and physical lab-based workshops with industry experts or tutors, to give participants a real feel for potential career in our sector.
Our Programmes are open to all ages and requires no pre-existing experience or specific qualifications unless otherwise specified. We also want to provide an easy route to entry-level careers in the electronics industry for those with no prior experience of the sector. All that is required is a practical can-do attitude, some previous technical experience and the willingness to learn. Our bootcamps also complement traditional pathways such as apprenticeships, college or university courses which currently are missing some elements of learning specific to our sector.
On completing the free training course, our participants will be skill-ready for employment opportunities such as electronics production operatives, electronics technicians and electronics design engineers. Participants will gain confidence and globally recognised, electronics industry certifications. An interview with a local employer may be offered upon course completion.
A New Way to Learn Skills
Our pilot project was one of fourteen to receive funding from a £3 million joint venture between UK Government Department for Digital, Culture, Media and Sport (DCMS), Greater Manchester Combined Authority (GMCA) and Lancashire Digital Skills Partnership (LDSP). The Fast Track Digital Workforce Fund was set up to address locally identified digital skills gaps and was the first of its kind in the UK – a pilot for UK Government Lifetime Skills Guarantee "bootcamps".
How will the course help me to start or further a career in electronics?
Tech Lancaster has developed an intensive 12 week Electronic Skills Programme, using expert knowledge and industry insights. The course is designed to equip students with the specialist skills and confidence needed for a career in the electronics sector.
We are interested in participants at all levels and all ages – from those wanting full or part time entry level roles in electronics manufacturing to more advanced technician and design positions.
No previous experience in the electronics industry is required, however, an interest in technology and a previous background in a technical or practical role is desirable. In particular we are keen to prioritise underrepresented groups such as minorities, ex-military veterans and career changers/returners.
The course is designed to build on existing technical aptitude you may have in related or unrelated work, equipping you with industry specific skills that will make you work ready for a role in the rapidly growing North West electronics sector.
The sector is diverse, including companies designing and manufacturing technology for industries such as aerospace, automotive, energy, I.T and telecommunications.
We are currently planning our second cohort and would like to invite participants to pre-register here.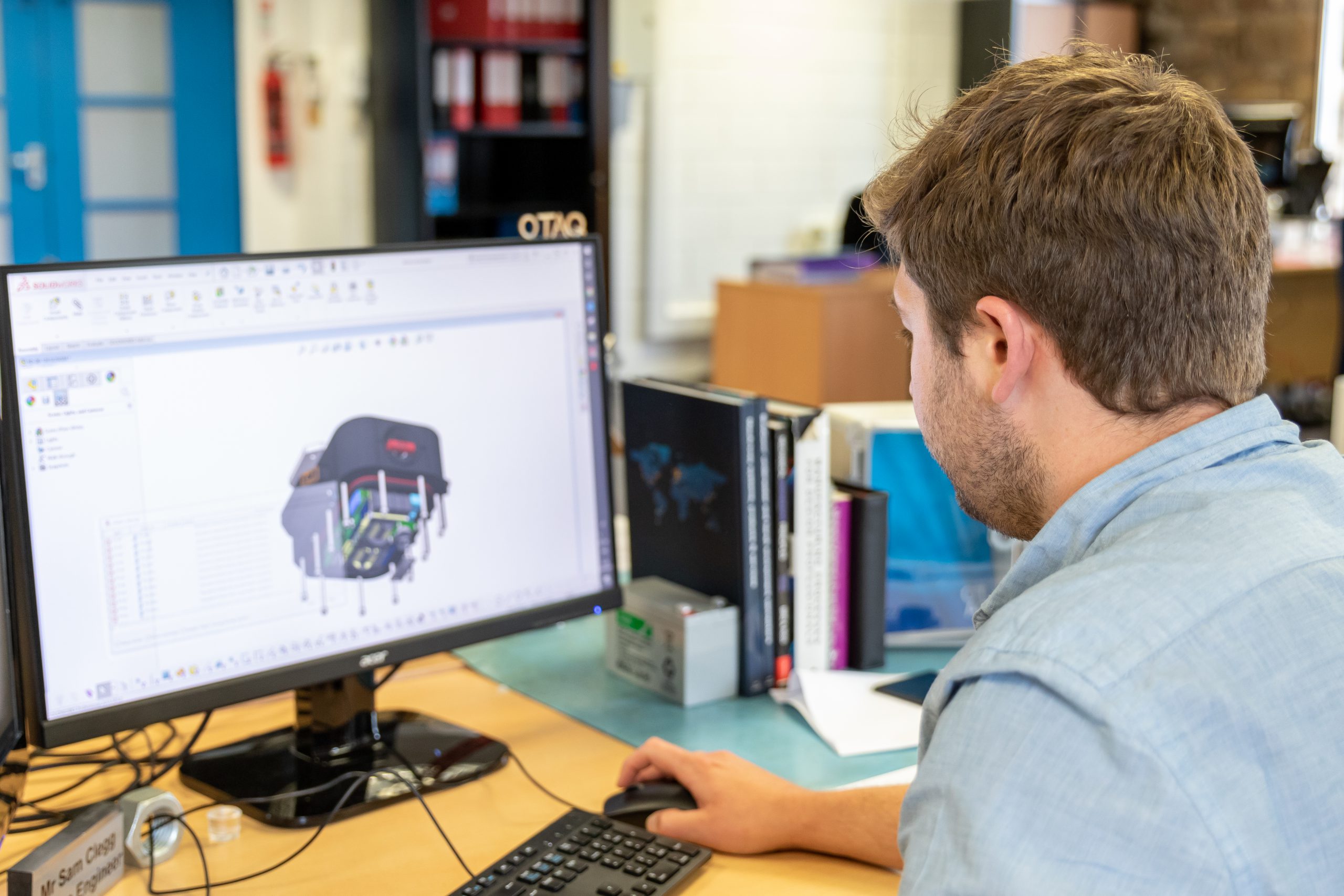 Studying electronics in Lancashire with our skills programme
Tech Lancaster's Electronic Skills Programme consists of two elements: online learning and practical laboratory and workshop based training. Let's take a look at what is involved in detail below:
Basic Electronics – Online Course (TL0+TL1)
8 weeks – self paced
3 short modules (Digital skills, H&S General, H&S ESD Electro-static Discharge)
4 long modules (Assembly & Manufacturing, Introduction to Electronics Principles, Drawings and Schematics, Tools & Test Equipment)
Lab/workshop based training
4 weeks – Workshop held in Lancaster and Morecambe
Practical soldering and rework
Basic circuit fundamentals with electronics kits and Arduinos
Bespoke workshops depending on candidates skill levels and interests
Globally recognised electronics industry IPC certification
Interview skills
How long will it take to complete the Electronic Skills Programme?
The programme comprises online distance learning of 8 weeks followed by 4 weeks of lab/workshop based practical tuition. Students are required to commit to approximately 20 hours of learning a week to complete the course, depending on existing knowledge levels.
Is this a free electronic skills course?
The course is free of charge. However, you will need to pay your own transport costs and other associated expenses, to attend the workshops, which will be held in Lancaster.
Applicants that successfully complete the course may be invited to interview by a local electronics or ElecTech business.
Could this be the unique electronics training opportunity you are looking for?
If you are looking to upskill and start or further a career in electronics, we would love to talk to you about your ambitions. Together, we can discuss whether the course would meet your requirements and answer any questions which you may have.